Developing healthy study habits is essential for academic success and personal growth. Whether you are a student in school or pursuing further education, cultivating effective study practices can significantly improve your learning outcomes and overall well-being. This guide is designed to provide you with valuable insights and practical tips to help you create and maintain healthy study habits that will serve as a foundation for your academic journey.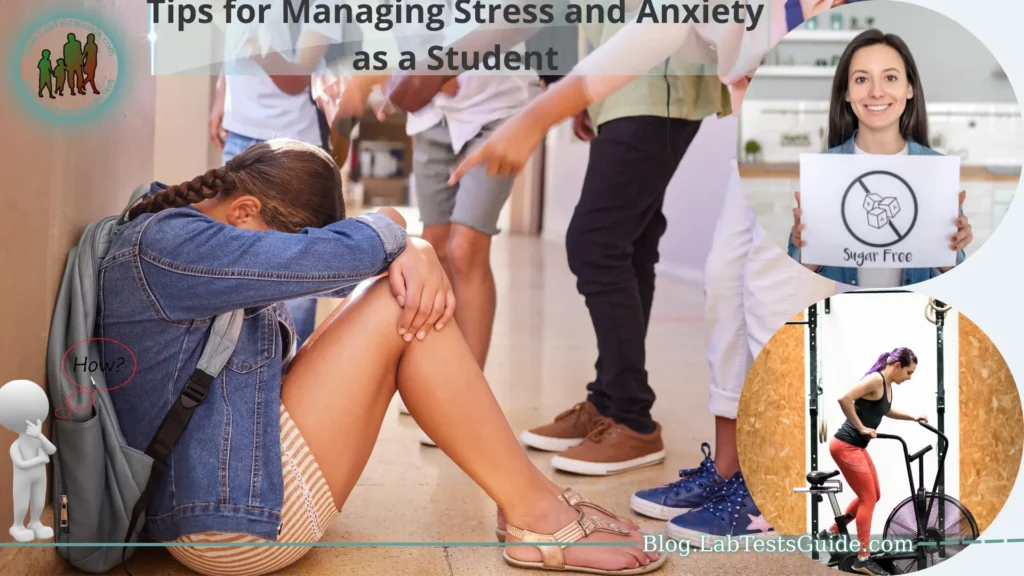 By understanding your unique learning style, creating a productive study environment, and setting realistic goals, you can optimize your study sessions and make the most out of your time. Time management and active learning techniques will help you stay organized and engaged, while utilizing available study resources and seeking help when needed will enhance your understanding of the subjects. Additionally, this guide will address the importance of managing stress, avoiding burnout, and striking a balance between study commitments and personal life. Through consistent effort, discipline, and rewarding yourself for achievements, you will develop a study routine that not only yields academic excellence but also nurtures your overall well-being.
What Is Active Learning?
Active learning is an educational approach that encourages students to engage in the learning process actively. Instead of being passive recipients of information, students take an active role in their education, participating in activities that promote critical thinking, problem-solving, and understanding.
Definition: Active learning involves interactive techniques that require students to participate, discuss, and collaborate with others during the learning process.
Classroom Activities: It encompasses a variety of activities such as group discussions, debates, hands-on experiments, case studies, simulations, role-playing, and problem-solving exercises.
Student-Centered Approach: The focus shifts from the teacher as the sole provider of information to students becoming more responsible for their learning.
Critical Thinking: Active learning promotes critical thinking skills by challenging students to analyze, evaluate, and synthesize information.
Engagement and Motivation: Students are more engaged and motivated when actively involved in the learning process, leading to improved retention of knowledge.
Collaboration and Communication: Active learning often involves working in groups, encouraging students to communicate their ideas, and learn from their peers.
Real-World Application: Active learning emphasizes applying knowledge to real-world situations, making learning more relevant and practical.
Adaptability: Active learning can be adapted to various subjects, learning levels, and teaching styles.
Teacher Facilitation: The role of the teacher shifts from being a lecturer to a facilitator, guiding and supporting students in their active learning experiences.
Positive Learning Outcomes: Studies have shown that active learning methods lead to improved academic performance, deeper understanding of concepts, and increased overall student satisfaction.
How to Develop Effective Time Management Skills for Studying?
Here are some practical steps to help you enhance your time management skills.
Set Clear Goals: Start by setting clear and specific study goals. Break down larger tasks into smaller, manageable chunks, and prioritize them based on deadlines and importance.
Create a Study Schedule: Develop a weekly or daily study schedule that includes dedicated study blocks for each subject or task. Be realistic about the time you allocate for studying and ensure you have breaks in between to recharge.
Use Time Management Techniques: Explore various time management techniques like the Pomodoro Technique, where you study for a set amount of time (e.g., 25 minutes) followed by a short break. Adjust these intervals based on your focus and attention span.
Identify and Eliminate Time Wasters: Identify activities that consume your time without contributing to your studies, such as excessive social media use or unproductive browsing. Limit these distractions during your study hours.
Prioritize Important Tasks: Focus on high-priority tasks and urgent assignments first. Tackle the most challenging subjects when your concentration is at its peak, typically during your most productive time of day.
Use Study Tools and Apps: Utilize study tools, apps, or time management apps to track your progress, set reminders, and maintain your study schedule.
Be Organized: Keep your study materials and resources well-organized. A clutter-free study area can boost productivity and save time searching for materials.
Avoid Procrastination: Procrastination can hinder your time management efforts. Practice self-discipline and find strategies to overcome procrastination, such as setting short-term deadlines and rewarding yourself for completing tasks.
Review and Reflect: Regularly review your study schedule and progress. Reflect on what works best for you and adjust your time management strategies accordingly.
Seek Help When Needed: If you find it challenging to manage your time effectively, don't hesitate to seek guidance from teachers, mentors, or academic advisors.
Maintain a Healthy Work-Life Balance: Remember to incorporate leisure activities and breaks to prevent burnout. A well-balanced life enhances overall productivity and focus during study hours.
Be Flexible: Understand that unexpected events may disrupt your study schedule. Be flexible and adapt your time management plan accordingly to accommodate changes.
Understanding Your Learning Style:
Here's a closer look at the main learning styles and how to understand your own.
Visual Learners:
Characteristics: Visual learners grasp information best through images, diagrams, charts, and visual aids.
Study Techniques: Use color-coded notes, mind maps, and flashcards to visualize concepts. Watch educational videos and utilize graphics and illustrations in your study materials.
Auditory Learners:
Characteristics: Auditory learners learn effectively through listening and verbal explanations.
Study Techniques: Record lectures or readings to listen to them later. Participate in discussions and verbalize your ideas. Use mnemonic devices and read study material aloud.
Kinesthetic Learners (Tactile Learners):
Characteristics: Kinesthetic learners learn by doing and prefer hands-on experiences.
Study Techniques: Engage in practical activities like experiments, role-playing, or creating models. Take frequent breaks during study sessions to move around and stay active.
Reading/Writing Learners:
Characteristics: Reading/writing learners learn best through written text, reading, and writing exercises.
Study Techniques: Take detailed notes while reading or listening to lectures. Rewrite concepts in your own words and create summaries or written explanations of the material.
Multimodal Learners:
Characteristics: Many people have a combination of learning styles, known as multimodal learners. They may exhibit preferences for two or more learning styles.
Study Techniques: Multimodal learners can combine techniques from different styles to enhance their understanding. Experiment with various study approaches to find what works best for you.
How to Identify Your Learning Style:
Reflect on Past Experiences: Consider how you naturally approach learning and which study methods have been most effective for you in the past.
Self-Assessment: Take online learning style quizzes or questionnaires designed to help you identify your predominant learning style.
Observe Study Habits: Pay attention to how you naturally study and retain information. Notice if you tend to use visuals, read aloud, or prefer hands-on activities.
Managing Stress and Avoiding Burnout:
Here are some key points on managing stress and avoiding burnout.
Recognize the Signs of Stress: Be aware of the signs and symptoms of stress, such as increased irritability, difficulty concentrating, sleep disturbances, and physical tension. Recognizing these signs early can help you address stress before it escalates.
Practice Stress-Relief Techniques: Implement stress-relief techniques such as deep breathing exercises, meditation, yoga, or mindfulness practices. Engaging in these activities can help calm your mind and reduce stress levels.
Establish Healthy Habits: Prioritize self-care by getting enough sleep, maintaining a balanced diet, and engaging in regular physical activity. Taking care of your body and mind can significantly reduce stress and increase resilience.
Break Tasks into Smaller Steps: When facing overwhelming tasks, break them down into smaller, manageable steps. Tackling one step at a time can make the workload feel more achievable and less stressful.
Seek Support: Talk to friends, family, or peers about your stressors. Sometimes, sharing your feelings can provide emotional support and offer different perspectives on how to handle challenges.
Time Management: Efficient time management can help reduce stress by creating a structured study routine and ensuring adequate time for rest and leisure activities.
Set Boundaries: Learn to say no to additional commitments if you feel overwhelmed. Setting boundaries and managing your workload effectively can prevent burnout.
Take Breaks: Regularly take short breaks during study sessions to recharge your mind. Stepping away from your work for a few minutes can improve focus and productivity.
Engage in Relaxing Activities: Participate in activities you enjoy, such as hobbies, sports, or spending time in nature. Engaging in leisure activities can provide a positive outlet for stress.
Professional Help: If stress becomes unmanageable or leads to burnout, don't hesitate to seek professional help from counselors or mental health experts.
Balancing Study and Personal Life:
Here are some key points on balancing study and personal life.
Prioritize and Set Boundaries: Identify your most important study commitments and personal activities. Set clear boundaries to ensure that study time doesn't encroach upon your personal time and vice versa.
Create a Realistic Study Schedule: Develop a study schedule that accommodates your personal commitments. Allocate specific time slots for study, and also dedicate time for family, friends, hobbies, and self-care.
Use Time Management Techniques: Efficient time management can help you make the most of your study and personal time. Use techniques like the Pomodoro Technique, time blocking, and to-do lists to stay organized and focused.
Multitasking vs. Switch-tasking: Avoid multitasking, as it can lead to decreased productivity and increased stress. Instead, focus on one task at a time and switch between study and personal activities at appropriate intervals.
Learn to Say No: It's essential to learn to say no to additional commitments when your schedule is already full. Be assertive in setting boundaries and prioritize your well-being.
Engage in Mindful Activities: Incorporate mindful activities, such as meditation, yoga, or going for walks, to help reduce stress and maintain mental clarity.
Plan Leisure Time: Schedule time for leisure activities and hobbies. Engaging in activities you enjoy can be rejuvenating and increase your overall productivity.
Involve Family and Friends: Communicate with your family and friends about your study commitments and personal goals. Involve them in your journey to gain their support and understanding.
Set Realistic Expectations: Avoid setting unrealistic expectations for yourself regarding study or personal achievements. Aim for progress rather than perfection.
Take Care of Your Physical Health: Ensure you get enough sleep, eat well, and exercise regularly. Physical health plays a significant role in your ability to balance study and personal life.
Dealing with Procrastination:
Here are some key points on dealing with procrastination.
Identify the Reasons: Reflect on why you procrastinate. Common reasons include fear of failure, feeling overwhelmed, lack of interest, or perfectionism. Understanding the underlying causes can help you address them effectively.
Set Clear Goals: Set specific and achievable goals for your study tasks. Breaking larger tasks into smaller, manageable steps can make them feel less daunting and more achievable.
Use Time Management Techniques: Adopt time management techniques such as the Pomodoro Technique, time blocking, or the two-minute rule. These methods can help you stay focused and prevent procrastination.
Create a Productive Environment: Designate a study area that minimizes distractions and promotes concentration. Eliminate or reduce access to temptations like social media and entertainment during study sessions.
Set Short-Term Deadlines: Create self-imposed deadlines for tasks to maintain a sense of urgency and accountability.
Prioritize Tasks: Start with the most important or challenging tasks first. Tackling difficult tasks early can boost your motivation and productivity.
Use Positive Reinforcement: Reward yourself for completing tasks or making progress. Positive reinforcement can reinforce good study habits and make studying more enjoyable.
Practice Self-Compassion: Be kind to yourself and avoid self-criticism. Acknowledge that everyone procrastinates at times, and mistakes are a natural part of the learning process.
Seek Support and Accountability: Share your goals and study plans with friends, family, or study partners. Having someone to hold you accountable can help you stay on track.
Visualize Success: Imagine the satisfaction and benefits of completing tasks on time. Visualizing success can motivate you to take action.
Reviewing and Reflecting on Your Progress:
Here are some key points on reviewing and reflecting on your progress.
Set Evaluation Periods: Establish specific times for reviewing your progress, such as weekly, monthly, or at the end of each semester. Consistency is key to accurately tracking your development.
Analyze Study Results: Review your recent test scores, assignment grades, or feedback from teachers. Identify patterns, areas of improvement, and achievements.
Reflect on Study Habits: Consider your study routines, time management, and productivity. Evaluate which study techniques are working well for you and which ones need refinement.
Celebrate Achievements: Celebrate your successes, no matter how small. Recognizing your achievements can boost your confidence and motivation to continue progressing.
Address Weaknesses: Identify areas where you struggled or underperformed. Develop plans to address these weaknesses through targeted study and seeking help if necessary.
Modify Study Goals: Based on your evaluation, adjust your study goals and set new targets for the next evaluation period. Ensure your goals are realistic, achievable, and aligned with your long-term objectives.
Self-Assessment: Engage in honest self-assessment and acknowledge areas where you can improve your study habits, focus, or time management.
Seek Feedback: Reach out to teachers, mentors, or study partners to seek feedback on your progress. They can provide valuable insights and suggestions for improvement.
Track Personal Development: Review not only academic progress but also personal growth, such as improved critical thinking, problem-solving skills, and time management.
Maintain a Study Journal: Keep a study journal to document your thoughts, reflections, and progress. Use it as a tool for self-reflection and motivation.
Celebrate Learning Experiences: Embrace challenges and view setbacks as opportunities for growth and learning. Emphasize the learning process rather than just the outcomes.
Stay Flexible: Be open to adjusting your study strategies and goals based on your evolving needs and circumstances.
Developing Consistency and Discipline:
Here are some key points on developing consistency and discipline.
Set Clear Goals: Define your short-term and long-term academic and personal goals. Having a clear vision of what you want to achieve will provide motivation and direction.
Establish a Routine: Create a daily or weekly study routine that includes dedicated study time, breaks, and other essential activities. Consistency in your schedule helps reinforce positive habits.
Start Small: Begin with manageable study sessions and gradually increase the duration and intensity as you build consistency and discipline.
Remove Distractions: Minimize distractions during study sessions. Keep your study area free from temptations like social media, games, or excessive noise.
Hold Yourself Accountable: Take responsibility for your actions and progress. Track your study hours, set study goals, and regularly assess your commitment to them.
Practice Self-Discipline: Develop the ability to stay focused on tasks even when faced with distractions or difficulties. Learn to resist the temptation to procrastinate and stay committed to your study schedule.
Use Positive Reinforcement: Celebrate your achievements and progress. Reward yourself for staying consistent and disciplined, which can reinforce these behaviors.
Stay Organized: Maintain an organized study area and keep track of assignments, deadlines, and study materials. Being organized can save time and reduce stress.
Learn to Say No: Learn to say no to activities or commitments that can interfere with your study schedule. Prioritize your academic goals and protect your study time.
Embrace Failure as a Learning Opportunity: Recognize that setbacks are a natural part of the learning process. Instead of getting discouraged, learn from your mistakes and use them to improve.
FAQs:
What are healthy study habits, and why are they important?
Healthy study habits refer to effective and efficient study practices that enhance learning, comprehension, and retention. They involve creating a conducive study environment, setting realistic goals, managing time efficiently, and maintaining a balanced lifestyle. Healthy study habits are crucial for academic success, reducing stress, and promoting overall well-being.
How do I identify my learning style?
To identify your learning style, pay attention to how you naturally process and retain information. Notice whether you prefer visual aids, auditory explanations, hands-on activities, or reading and writing. You can also take online learning style quizzes or questionnaires to gain insights into your preferred learning style.
What are some effective time management techniques for studying?
Effective time management techniques for studying include creating a study schedule, prioritizing tasks, using time blocks or the Pomodoro Technique, and setting SMART goals (Specific, Measurable, Achievable, Relevant, and Time-bound). These techniques can help you stay organized, focused, and make the most out of your study sessions.
How can I manage stress and avoid burnout while studying?
Managing stress and avoiding burnout involve practicing stress-relief techniques like deep breathing, meditation, and regular exercise. Set realistic study goals, take breaks, seek support from friends or mentors, and maintain a healthy work-life balance to prevent burnout.
How can I deal with procrastination and improve my study productivity?
To deal with procrastination, identify the reasons behind your tendency to delay tasks and address them. Use time management techniques, create a productive study environment, set short-term deadlines, and practice self-discipline. Break tasks into smaller steps and seek support or accountability from others to stay on track.
How can I maintain a balance between study and personal life?
Balancing study and personal life involves setting clear priorities, creating a realistic study schedule, using time management techniques, and learning to say no to additional commitments when necessary. Engaging in leisure activities, maintaining a supportive study environment, and practicing self-care are also essential for finding a healthy balance.
How do I review and reflect on my progress in studying?
Review and reflect on your progress by setting evaluation periods, analyzing study results, reflecting on study habits and strategies, and celebrating achievements. Use self-assessment and seek feedback from teachers or study partners to gain insights into your academic growth.
How can I develop consistency and discipline in my study routine?
Developing consistency and discipline involves setting clear goals, establishing a routine, starting small, removing distractions, and practicing self-discipline. Use positive reinforcement, stay organized, and learn from failures to strengthen your consistency and discipline over time. Seek support and accountability from others to stay on track.
Conclusion:
In conclusion, developing healthy study habits is a transformative journey that empowers individuals to excel academically and nurture their overall well-being. By understanding their learning style, creating a productive study environment, and managing time effectively, students can optimize their learning experience and achieve academic success. Balancing study commitments with personal life, managing stress, and avoiding burnout are essential for sustaining long-term motivation and mental wellness. Overcoming procrastination and cultivating consistency and discipline are critical in maintaining a steady and focused approach to studying. Regularly reviewing progress and reflecting on one's academic journey fosters continuous growth and improvement. By embracing these practices, students can unlock their full potential, become lifelong learners, and confidently navigate the challenges and opportunities of their educational pursuits.