Maintaining good posture is essential for overall health and well-being. Posture refers to the alignment and positioning of the body parts in relation to each other and the force of gravity. Good posture involves keeping the body in a balanced and neutral position, with the spine and other body structures properly aligned.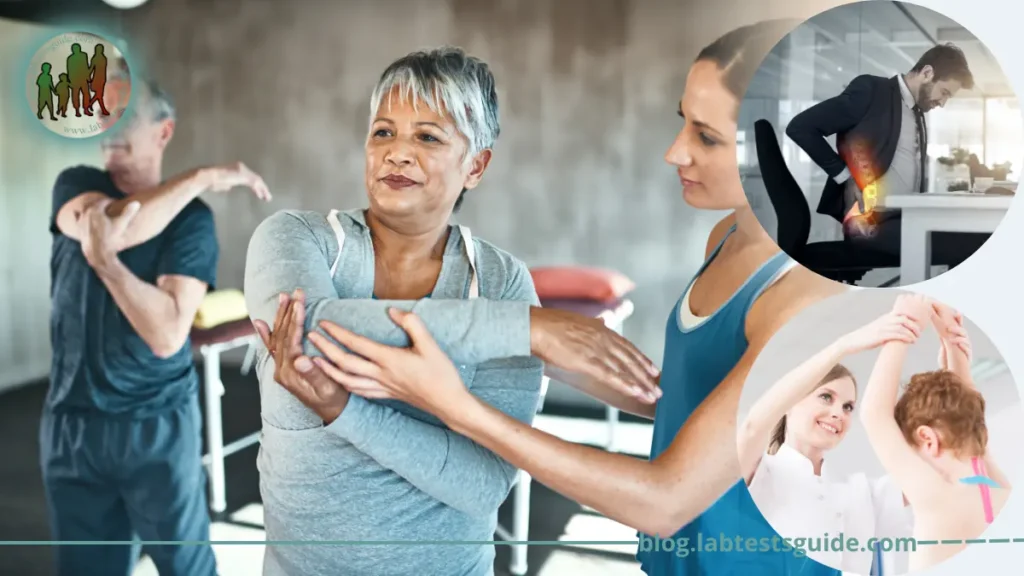 In today's modern lifestyle, many people spend extended periods sitting or engaging in activities that promote poor posture. This can lead to various musculoskeletal issues, chronic pain, and other health problems. Conversely, practicing and maintaining good posture offers numerous benefits that positively impact overall health and quality of life.
Benefits of Good Posture:
Here are some key advantages of practicing proper alignment.
Enhanced Musculoskeletal Health: Good posture helps maintain the natural curvature of the spine, reducing the risk of developing musculoskeletal problems such as back pain, neck pain, and spinal deformities. It promotes balanced muscle strength, flexibility, and joint stability, leading to better overall musculoskeletal health.
Improved Breathing and Circulation: Proper posture allows the lungs to expand fully, facilitating optimal breathing and oxygen intake. It also prevents compression of blood vessels and nerves, ensuring proper blood circulation to all body parts. Adequate oxygen and nutrient supply to tissues and organs can enhance their function and overall vitality.
Reduced Risk of Chronic Pain: Poor posture can lead to chronic pain, particularly in the neck, shoulders, back, and hips. By maintaining good posture, the stress and strain on the muscles, ligaments, and joints are minimized, reducing the likelihood of chronic pain conditions such as sciatica, herniated discs, and muscle imbalances.
Increased Energy Levels: Good posture helps align the body's structures, allowing for efficient movement and energy expenditure. When the body is in proper alignment, muscles can function optimally, requiring less effort and conserving energy. This can result in increased energy levels throughout the day.
Enhanced Digestion: Sitting or standing with slouched posture can compress the digestive organs, leading to issues like acid reflux, indigestion, and slowed digestion. By maintaining good posture, the digestive organs have sufficient space and freedom to function properly, improving digestion and nutrient absorption.
These benefits highlight the importance of practicing and maintaining good posture in daily activities. By being mindful of your posture and making necessary adjustments, you can significantly improve your overall health and quality of life.
Causes of Poor Posture:
Here are some common causes of poor posture.
Sedentary Lifestyle: Prolonged sitting or inactivity, such as spending long hours working at a desk or watching TV, can contribute to poor posture. Sitting for extended periods without breaks or proper ergonomics can lead to slouching, rounded shoulders, and a forward head posture.
Incorrect Ergonomics: Poor ergonomics in the workplace or at home can negatively impact posture. Uncomfortable or poorly designed furniture, improper computer setup, or improper lifting techniques can result in strained postures and contribute to long-term posture issues.
Muscle Weakness and Imbalance: Weak and imbalanced muscles can lead to postural deviations. For example, weak core muscles can cause the pelvis to tilt forward or backward, affecting the alignment of the spine. Imbalances between the chest and back muscles can result in rounded shoulders and a hunched posture.
Obesity: Excessive weight can strain the musculoskeletal system, leading to poor posture. The additional weight can cause the spine to curve excessively, resulting in a rounded back and increased stress on the joints.
Incorrect Footwear: Wearing shoes that do not provide adequate support or have improper arch support can affect the body's alignment. High heels, for instance, can alter the natural curvature of the spine and place excessive strain on the lower back and feet.
Stress and Emotional Factors: Emotional stress, anxiety, and tension can manifest in the body, causing muscle tension and postural changes. Stress-related factors can contribute to rounded shoulders, tight neck muscles, and a hunched posture.
Awareness of these causes can help individuals identify potential issues and take steps to improve their posture. By addressing these underlying causes, it becomes possible to make positive changes and promote better overall posture and health.
Tips for Maintaining Good Posture:
Here are some tips to help you maintain proper alignment throughout your daily activities.
Sitting Posture:
Choose an ergonomic chair that provides adequate support for your lower back. Use a cushion or lumbar roll if needed.
Keep your feet flat on the floor or use a footrest if they don't reach the ground.
Sit with your back against the chair and avoid slouching or leaning forward.
Keep your shoulders relaxed and your head aligned with your spine.
Standing Posture:
Stand tall with your weight evenly distributed on both feet.
Keep your shoulders back and relaxed, avoiding a rounded or hunched position.
Engage your core muscles to support your spine.
Avoid locking your knees and distribute the weight on the balls of your feet.
Sleeping Posture:
Use a supportive mattress and pillow that maintain the natural curvature of your spine.
If you sleep on your back, use a pillow that supports the natural curve of your neck.
If you sleep on your side, use a pillow that keeps your head aligned with your spine.
Avoid sleeping on your stomach, as it can strain your neck and spine.
Exercise and Stretching:
Engage in regular exercise to strengthen your core muscles, back, and neck.
Incorporate exercises that promote good posture, such as yoga, Pilates, and strength training.
Stretch regularly to improve flexibility and release muscle tension.
Ergonomic Adjustments:
Ensure your workspace is ergonomically designed. Adjust your chair height, desk height, and computer monitor position to promote good posture.
Use a standing desk or alternate between sitting and standing throughout the day.

Take regular breaks to stretch and move around, especially if you have a sedentary job.
By implementing these tips, you can develop and maintain good posture habits. Consistency and mindfulness are key to making posture improvements that positively impact your overall health and well-being.
Importance of Posture for Specific Health Conditions:
Here are some specific health conditions where maintaining proper posture is of particular importance.
Back Pain: Poor posture, such as slouching or excessive curvature of the spine, can contribute to back pain. Maintaining good posture helps distribute the load evenly on the spine, reducing strain on the muscles, ligaments, and discs. It can alleviate existing back pain and prevent future episodes of pain.
Neck and Shoulder Pain: Forward head posture and rounded shoulders can lead to neck and shoulder pain. Proper alignment of the head, neck, and shoulders helps alleviate tension on the muscles and reduces the risk of developing chronic pain in these areas.
Headaches and Migraines: Poor posture, particularly forward head posture, can contribute to tension headaches and migraines. By maintaining proper alignment, the muscles and structures in the neck and upper back are relieved from unnecessary strain, reducing the frequency and severity of headaches.
Digestive Issues: Slouched or hunched posture can compress the digestive organs, leading to issues like acid reflux, indigestion, and slowed digestion. Good posture allows for optimal functioning of the digestive system by providing adequate space and promoting proper alignment of the organs.
Mental Well-being: Posture has a significant impact on mental well-being. Slumped posture can contribute to feelings of low energy, decreased motivation, and even depression. On the other hand, maintaining an upright and confident posture can boost mood, self-confidence, and overall mental well-being.
By recognizing the importance of good posture in these specific health conditions, individuals can take proactive steps to improve their posture and alleviate symptoms. It is essential to consult with healthcare professionals for a comprehensive approach that combines proper posture, targeted exercises, and specific treatment modalities tailored to the individual's needs.
Conclusion:
Good posture is not only about looking poised and confident; it plays a significant role in overall health and well-being. Maintaining proper alignment and practicing good posture offers numerous benefits, including enhanced musculoskeletal health, improved breathing and circulation, reduced risk of chronic pain, increased energy levels, enhanced digestion, and boosted confidence and mood.
Poor posture, often caused by a sedentary lifestyle, incorrect ergonomics, muscle weakness, obesity, and other factors, can contribute to various health conditions such as back pain, neck and shoulder pain, headaches, digestive issues, and even impact mental well-being.
By implementing tips for maintaining good posture, such as being mindful of your body alignment, strengthening your core, practicing proper sitting and standing posture, using ergonomic adjustments, and seeking professional help when needed, individuals can improve their posture and mitigate the risks associated with poor alignment.
It is important to remember that developing good posture is a continual process that requires conscious effort and practice. By making posture a priority in daily activities and seeking support when necessary, individuals can optimize their overall health, prevent future problems, and enjoy the benefits of proper alignment. So, stand tall, sit straight, and embrace the importance of good posture for a healthier and happier life.