As a girl, it is crucial to prioritize your health and well-being by taking proactive measures to prevent and manage common infections. Infections can significantly impact your daily life and overall health, but with the right knowledge and practices, you can minimize the risk and stay healthy. This guide will provide you with valuable information on personal hygiene practices, effective prevention strategies, and managing common infections. By adopting these practices and staying informed, you can empower yourself to maintain optimal health and enjoy a life free from the burden of infections.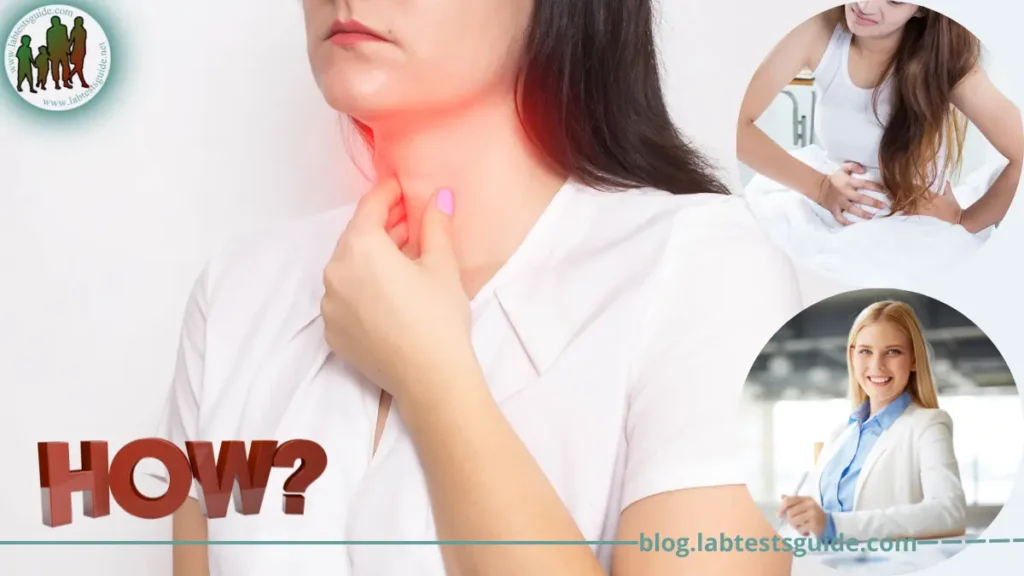 List of Common Infections in Girls:
Girls can be susceptible to various infections, both specific to their reproductive system and general infections that can affect anyone. Here is a list of common infections that girls may experience:
Urinary Tract Infection (UTI): UTIs are bacterial infections that occur in the urinary tract, including the bladder, urethra, and kidneys. They are more common in females due to their shorter urethra, which allows bacteria to travel to the bladder more easily.
Yeast Infection: A yeast infection, specifically a vaginal yeast infection, is caused by an overgrowth of the fungus Candida. It can lead to symptoms like itching, burning, and abnormal discharge.
Bacterial Vaginosis (BV): BV is an imbalance of bacteria in the vagina that can cause symptoms like unusual discharge, odor, and itching. It is not a sexually transmitted infection (STI) but can increase the risk of acquiring STIs.
Sexually Transmitted Infections (STIs): Girls who are sexually active can be at risk of various STIs, including chlamydia, gonorrhea, syphilis, herpes, and human papillomavirus (HPV). These infections can have a range of symptoms or may be asymptomatic, so regular testing and safe sexual practices are important.
Common Cold and Flu: Girls, like anyone else, can experience common respiratory infections like the cold or flu. These viral infections can cause symptoms such as cough, congestion, sore throat, and fever.
Skin Infections: Skin infections such as impetigo (caused by bacteria), ringworm (a fungal infection), or cellulitis (bacterial infection of the skin and underlying tissues) can occur in girls.
Gastrointestinal Infections: Girls can also experience gastrointestinal infections caused by bacteria or viruses, leading to symptoms such as diarrhea, vomiting, stomach pain, and nausea. Examples include viral gastroenteritis (stomach flu) or food poisoning.
Strep Throat: Strep throat is a bacterial infection caused by Streptococcus bacteria. It can result in a sore throat, difficulty swallowing, fever, and swollen tonsils.
Ear Infections: Ear infections, such as otitis media, can occur in girls, causing pain, fluid buildup, and potential hearing problems. They are more common in children but can affect individuals of any age.
It's important to note that this list is not exhaustive, and there may be other infections that girls can experience. It is advisable to seek medical attention if any concerning symptoms or infections arise to receive appropriate diagnosis and treatment.

Personal Hygiene Practices:
The following are important personal hygiene practices for girls to incorporate into their daily routine.
Hand Hygiene:
Proper handwashing is one of the most effective ways to prevent the spread of infections. Make sure to.
Wash your hands with soap and clean, running water for at least 20 seconds.
Pay attention to washing all areas, including the backs of your hands, between your fingers, and under your nails.
Wash your hands before and after using the bathroom, before eating or preparing food, and after touching surfaces in public places.
If soap and water are not available, use an alcohol-based hand sanitizer with at least 60% alcohol.
Body Hygiene:
Maintaining cleanliness throughout your body is essential for preventing infections. Follow these practices.
Take regular showers or baths to keep your body clean and fresh.
Pay special attention to cleaning your genital area. Use a mild, unscented soap and warm water to gently cleanse the area. Avoid using harsh chemicals or douches, as they can disrupt the natural balance of the vagina and increase the risk of infections.
Dry your body thoroughly after bathing, as moisture can promote the growth of bacteria or fungi.
Maintaining good oral hygiene is important for overall health and preventing oral infections. Here's what you should do.
Brush your teeth at least twice a day using fluoride toothpaste and a soft-bristled toothbrush. Clean all surfaces of your teeth and your tongue.
Floss daily to remove food particles and plaque from between your teeth.
Rinse your mouth with an antimicrobial mouthwash to help kill bacteria and freshen your breath.
Menstrual Hygiene:
Proper menstrual hygiene is crucial for preventing infections during your menstrual cycle. Follow these guidelines.
Use sanitary products, such as pads or tampons, that suit your comfort and absorbency needs. Change them regularly (at least every 4 to 6 hours) to avoid bacterial growth.
Wash your hands before and after handling menstrual products.
Dispose of used sanitary products properly, either by wrapping them in a disposal bag or wrapping them with toilet paper before disposing of them in a trash bin.

By incorporating these personal hygiene practices into your daily routine, you can significantly reduce the risk of common infections and promote your overall well-being.
Prevention of Common Infections:

Here are some important steps to prevent common infections.
Urinary Tract Infections (UTIs):
UTIs are common in girls and women. To prevent them.
Drink plenty of water to flush out bacteria from your urinary system.
Urinate frequently and fully empty your bladder to prevent the growth of bacteria.
Avoid holding urine for long periods as it can increase the risk of infection.
After using the toilet, always wipe from front to back to avoid spreading bacteria from the anal area to the urethra.
Vaginal Infections:
To prevent vaginal infections, such as yeast infections or bacterial vaginosis:
Wear breathable underwear made of cotton to allow air circulation and minimize moisture.
Avoid douching, as it disrupts the natural balance of vaginal flora and can lead to infections.
Practice safe sex by using condoms to reduce the risk of sexually transmitted infections (STIs).
Avoid wearing tight-fitting clothes for prolonged periods, as they can create a warm and moist environment that promotes the growth of bacteria or fungi.
Respiratory Infections:
Respiratory infections, including colds and flu, can spread easily. Here's how to prevent them:
Practice good respiratory hygiene by covering your mouth and nose with a tissue or your elbow when sneezing or coughing. Dispose of used tissues properly.
Avoid close contact with people who are sick, and encourage them to cover their mouths when coughing or sneezing.
Maintain a healthy immune system by eating a balanced diet, exercising regularly, and getting enough sleep.
Skin Infections:
To prevent skin infections, such as fungal infections or impetigo:
Keep your skin clean and dry, especially in areas prone to sweat and moisture.
Avoid sharing personal items like towels, razors, or clothing that may spread infection.
Promptly treat any cuts, scrapes, or wounds by cleaning them thoroughly and applying appropriate disinfectants or dressings.
Avoid direct contact with infected individuals or surfaces, especially in cases of contagious skin infections like ringworm or scabies.

Remember, prevention is key in reducing the risk of common infections. By following these preventive measures, you can protect yourself and maintain good health as a girl.

Managing Common Infections:
Here are some general guidelines for managing common infections.
Seek Medical Attention:

If you experience persistent or worsening symptoms, it is important to seek medical help. Additionally, certain signs may indicate a more serious infection or require specific treatment.
If your symptoms persist despite home remedies or over-the-counter treatments.
If you experience severe pain, swelling, or discharge associated with the infection.
If you develop signs of a systemic infection, such as high fever, chills, fatigue, or body aches
Follow Medical Advice:
Once you seek medical attention, it is crucial to follow the advice and treatment prescribed by your healthcare professional. This may include.
Taking prescribed medications, such as antibiotics or antiviral drugs, as directed. Finish the full course of antibiotics, even if you start feeling better before completing the course.
Following any lifestyle changes or precautions recommended by your healthcare provider.
Attending follow-up appointments, if necessary, to monitor your progress and ensure the infection is fully resolved.

Self-Care Measures:
In addition to medical treatment, you can take self-care measures to support your healing process and relieve symptoms.
Get plenty of rest to allow your body to recover and boost your immune system.
Stay hydrated by drinking an adequate amount of water and fluids to flush out toxins and support overall health.
Maintain a nutritious diet rich in fruits, vegetables, and whole grains to support your immune system and promote healing.
Practice stress management techniques, such as meditation, deep breathing exercises, or engaging in activities that help you relax and unwind.
It is important to note that the management of specific infections may require additional or specific measures. Always consult with a healthcare professional for personalized advice and guidance tailored to your specific situation.
Remember, managing infections effectively involves a combination of medical care and self-care practices. By taking proactive steps and seeking appropriate help when needed, you can effectively manage common infections and support your overall well-being.

Conclusion:

In conclusion, preventing and managing common infections is essential for maintaining good health as a girl. By adopting proper personal hygiene practices, such as regular handwashing, maintaining body cleanliness, practicing good oral hygiene, and managing menstrual hygiene, you can significantly reduce the risk of infections.
Additionally, following preventive measures specific to different types of infections is crucial. This includes drinking plenty of water to prevent urinary tract infections, practicing safe sex and wearing breathable underwear to prevent vaginal infections, practicing respiratory hygiene and maintaining a healthy immune system to prevent respiratory infections, and practicing good skin hygiene and avoiding direct contact with infected individuals or surfaces to prevent skin infections.
In the event of an infection, it is important to seek medical attention if symptoms persist, worsen, or if there are signs of a more serious infection. Following medical advice, taking prescribed medications, and attending follow-up appointments are vital for effective management.
Alongside medical care, self-care measures such as getting adequate rest, staying hydrated, maintaining proper nutrition, and managing stress can support the healing process and promote overall well-being.
By empowering yourself with knowledge and implementing these preventive and management strategies, you can take control of your health, reduce the risk of common infections, and enjoy a healthier and more fulfilling life. Remember, your health is in your hands, and by prioritizing preventive measures and seeking appropriate care when needed, you can lead a life free from the burden of infections.